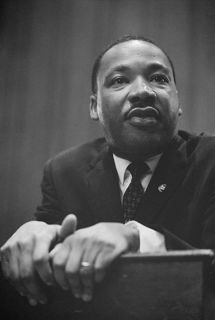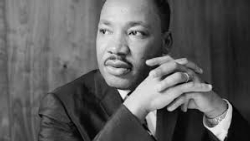 What

Martin Luther King Jr. Day - NO SCHOOL / KLA Campus Closed

When

1/16/2023

Where

KLA Campus
---
Martin Luther King Jr. Day, is a United States holiday marking the birthdate of the Reverend Dr. Martin Luther King, Jr., observed on the third Monday of January each year, around the time of King's birthday, January 15. It is one of three United States federal holidays to commemorate an individual person.
History
Martin Luther King Day was founded as a holiday promoted by labor unions in contract negotiations. After King's death in 1968, Rep. John Conyers introduced a bill in Congress to make King's birthday a national holiday, highlighting King's activism on behalf of trade unionists. Unions did most of the promotion for the holiday throughout the 1970s. In 1976, trade unionists helped to elect Jimmy Carter, who endorsed the King Day bill. After that endorsement, union influence in the King holiday campaign declined, and the King Center turned to support from the corporate community and the general public. The success of this strategy was cemented when musician Stevie Wonder released the single "Happy Birthday" to popularize the campaign in 1980 and hosted the Rally for Peace Press Conference in 1981. Six million signatures were collected for a petition to Congress to pass the law, termed by a 2006 The Nation article as "...the largest petition in favor of an issue in US history."

Opposition to the bill was led by Senator Jesse Helms, who questioned whether King was important enough to receive such an honor. He was also critical of King's opposition to the Vietnam War and accused King of having Communist connections.
President Ronald Reagan was also opposed to the holiday. He relented in his opposition only after Congress passed the King Day Bill with an overwhelming veto-proof majority (338 to 90 in the House of Representatives and 78 to 22 in the Senate).
At the White House Rose Garden on November 2, 1983, Reagan signed a bill creating a federal holiday to honor King. It was observed for the first time on January 20, 1986.
On January 17, 2000, for the first time, Martin Luther King Day was officially observed in all 50 U.S. states. The day is marked by demonstrations for peace, social justice and racial and social equality, as well as a national day of volunteer community service.
On January 16, 2006 Greenville County, South Carolina, was the last county in the U.S. to officially adopt Martin Luther King Day as a paid holiday.
In Arizona and New Hampshire, Martin Luther King Day is known as Martin Luther King, Jr. Civil Rights Day. In the year 2000 the Utah State Legislature voted to change the name of the holiday from Human Rights Day to Martin Luther King, Jr. Day. In that same year Governor Michael O. Leavitt signed the bill officially naming the holiday "Martin Luther King, Jr. Day."
Although the day is a federal holiday and a state holiday in all states, it is usually not observed by small private companies except for banks. Some large corporations close their operations (more so than on Veterans Day or Columbus Day, which are also federal holidays, but less so than on holidays such as Memorial Day or Labor Day when virtually all corporations are closed), but small shops, restaurants, and grocery stores tend to remain open. Overall, in 2007, 33% of employers gave employees the day off, while 33% of large employers over 1,000 and 32% of smaller employers gave time off. The observance is most popular amongst nonprofit organizations and least popular among factories and manufacturers. The reasons for this have varied, ranging from the recent addition of the holiday (each year more businesses are closed than the year before, though often those that do choose to close "make it up" by no longer closing for Presidents Day) to its occurrence just two weeks after the week between Christmas and New Year's Day, when many businesses are closed for part of or sometimes all of the week. Additionally, many schools and places of higher education are closed for classes; others remain open but may hold seminars or celebrations of Dr. King's message.